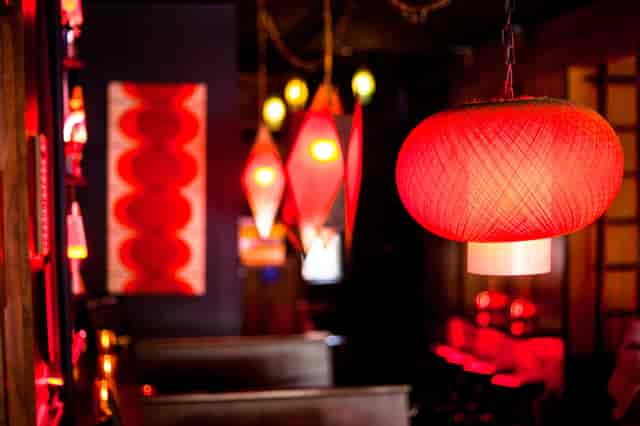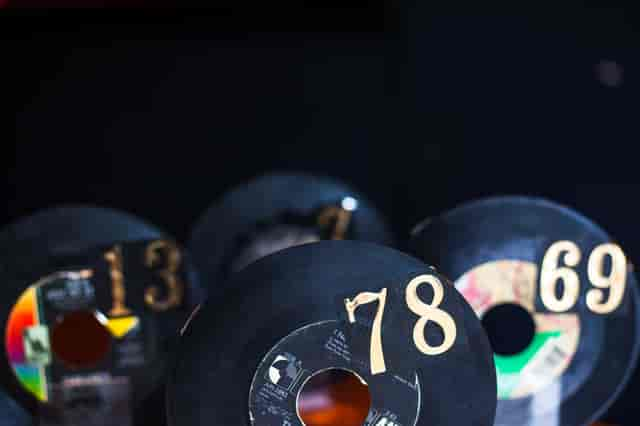 Press
THE STRANGER
SHIFT DRINK
Posted on Wednesday, August 27, 2014 by Clare Gordon

Talk about lucky: Clarita Hinojosa gets to combine her two passions—music and bartending—in her gig at Capitol Hill's new vinyl-only bar Revolver (1514 E Olive Way, 860-7000). An Austin native and alum of bar programs at La Bête and Artusi, Clarita books Revolver's DJs, occasionally spins a few records herself...
SEATTLE MAGAZINE
REVOLVER BAR BRINGS SWEET SOUNDS AND SIPS TO CAPITOL HILL
Posted on Wednesday, August 20, 2014 by A.J. Rathbun

Putting the needle to the record in the busy corridor at the eastern edge of Capitol Hill, between Montana bar and tiny takeout spot Kedai Makan, Revolver Bar (1514 E Olive Way; 206.860.7000; revolverbarseattle.com ) stands out with its unrivaled devotion to vinyl, a tight selection of dandy drinks and a comfortingly cool atmosphere.
CITY ARTS
NOW OPEN: REVOLVER
Posted on Thursday, May 29, 2014

Not a cocktail bar, sports bar, karaoke bar, dive bar or granola bar. Just a bar. Dimly and lusciously lit, humbly and pleasingly designed and serving a tasty $5 cup of homemade gumbo (plus other Cajun-style dishes). They play in-house vinyl over a vintage sound system, but not in a precious way.
THE STRANGER
NOW OPEN: REVOLVER
Posted on Thursday, May 29, 2014 by Bethany Jean Clement

Revolver—located in the space previously occupied by Dinette and owned by Electrokitty Recording Studio honcho Gary Reynolds—has about a billion records on the shelves above the liquor that will be played for those enjoying the amber lighting, '60s-style stools, round mirrors, and great woodwork (along with the liquor). As The Stranger's resident vinyl fanatic Dave Segal put it, "Revolver's style is cool, but it's an understated cool, and therefore cooler than most."
SEATTLE MAGAZINE
Posted on Friday, May 16, 2014 by A.J. Rathbun

LPs and tasty cocktails together in one place? Sounds dreamy to me. And it's just what new Capitol Hill bar Revolver is all about. Opened (just last week) by Gary Reynolds, owner of the Electrokitty Recording Studio in Wallingford, the bar currently boasts 2,500 records (from classics like Jimi Hendrix to newer artists such as Head Like A Kite and Dream Salon) and customers can request specific records. The bar also has Cajun-influenced food and a pretty intriguing cocktail list including sippers like The Rogue Orb with tequila, pineapple, cayenne and smoked salt.
KOMO News Radio
INTERVIEW WITH GARY REYNOLDS, OWNER OF REVOLVE BAR 
Friday, May 9, 2014 by Corwin Haeck
THE CAPITOL HILL SEATTLE BLOG
FIRST LOOK INSIDE REVOLVER, CAPITOL HILL'S VINYL BAR
Posted on Friday, May 9, 2014 am by jseattle

You'll never hear a Pandora commercial suddenly blaring inside Revolver Bar but you might hear a few crackles and pops as the new E Olive Way watering hole built around records, DJs, and the people who love them adds its version of hanging out to the sloping curve of E Olive Way nightlife...
SEATTLE MELT
REVOLVER SPINS RECORDS AND POURS DRINKS IN CAPITOL HILL
Posted by EZRA PARTER on FRI, MAY 9, 2014 at 8:50AM

Elektrokitty Recording Studio owner Gary Reynolds has officially opened his uniquely musical bar in Dinette's former space on Olive Way....The eight taps, cocktail menu, and selection of Cajun food will be augmented by more than 2,500 vinyl records ready by request, just as the artists intended.
EATER SEATTLE
PEEK INSIDE REVOLVER, A VINYL-CENTRIC BAR ON OLIVE WAY
Thursday, May 8, 2014, by Sara Billups

Revolver Bar, the new Capitol Hill watering hole from Electrokitty Recording Studio owner Gary Reynolds, officially opens in the former Dinette space at 4 p.m. today. From Jimi Hendrix to Head Like A Kite, more than 2,500 albums sit on shelves inside the unabashedly retro space on Olive Way, and drinkers are encouraged to choose the soundtrack.

Round mirrors, swivel chairs, and hanging pendants are a nod to the 60s— and a welcome reminder of lazier days in a neighborhood filling up fast with new apartment buildings. Booze and house-made sodas are matched with a Creole-inspired menu, featuring muffaletta, ratatouille po' boys, and corn-crusted catfish sliders.
THE STRANGER BLOG
THE FIRST CUT IS THE DEEPEST: INITIAL IMPRESSIONS OF REVOLVER
Posted by Dave Segal on Wed, May 7, 2014

Walking into the new Capitol Hill bar Revolver on the occasion of its soft opening last night and hearing Heart's "Magic Man" seemed almost too auspicious. How can you not feel magnificent entering a boisterous drinking establishment as one of that Seattle group's most sublime moments fills the air?..
CAPITOL HILL TIMES
VINYL, VELVET, AND CATFISH: REVOLVER OPENS ON OLIVE
Posted by GINA LUNA on WED, MAY 7, 2014

If he had his way, Gary Reynolds would force everyone to throw away their cell phones before entering his new bar, Revolver. He wants to use the space at 1514 East Olive Way to transport people back in time to the 1960s or 1970s, where friends spend an evening listening to full records together instead of texting.

"What have we really done to ourselves? I mean, we're always connected. I'd put a trashcan for phones by the door if people wouldn't revolt," Reynolds told The Capitol Hill Times. "I want people to just relax and listen to good music together. Let's listen to music the way that it was meant to be listened to, as an entire side of an album – not one pop song at a time."
THE STRANGER BLOG
DRINK AND SPIN: GARY REYNOLD'S REVOLVE BAR TO OPEN MAY 8
Posted by DAVE SEGAL on MON, MAY 5, 2014 at 1:32 PM

A new bar called Revolver will be opening May 8 on that bar-intensive block on Olive Way that slants northeast of Bellevue Ave. E. The main twist to Revolver, which is owned by Electrokitty Recording Studio boss Gary Reynolds, will be its focus on vinyl recordings. Over 2,500 records (with strong local representation) will sit on the shelves at Revolver, but they're not just for decoration; the staff will play entire album sides while patrons drink alcohol and house-made sodas and eat Creole food. Your night of revelry is incomplete without surface noise. Autechre said so..