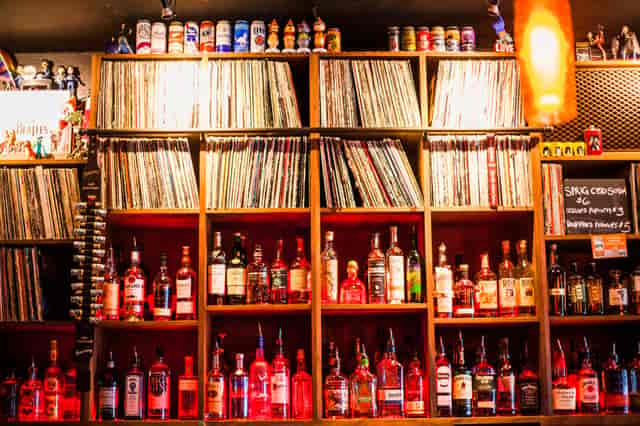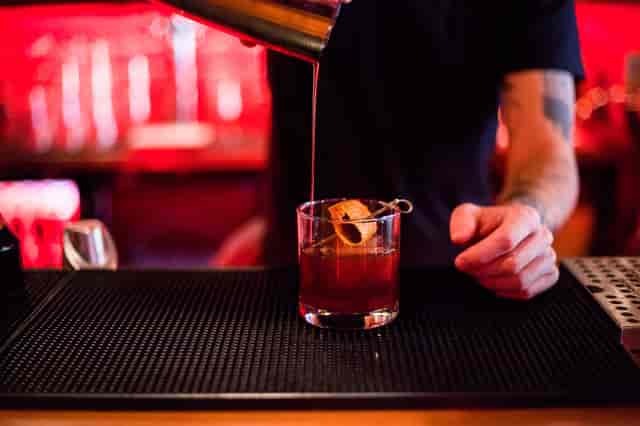 Revolver Bar
All vinyl. All the time. Since 2014. Now open!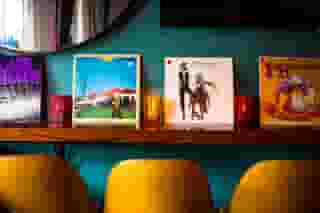 OUR STORY
On the north side of my uncle's sunken family room lived a magnificent, solid wall of vinyl records. It took a 10-foot tall library ladder to reach Aerosmith's Toys in the Attic! That memory stayed with me my entire life. 

Decades later, he asked me if I wanted to inherit that vast collection. As tempting as that sounded, where do you put a two-ton stack of wax when you live in a deteriorating Craftsman from 1910? You put it on the back bar wall of Revolver! 

So...direct from my uncle's man-cave to the turntables of Revolver, we offer this wealth of musical history along with additional and generous donations from amazing friends, patrons and family.

What can be better than kicking back with a classic cocktail and listening to your favorite albums? At Revolver, all we play is vinyl. From the best classic albums of all times to the hippest new artist. Sit back, order up some shareable nibbles and a bevvy and sink into an entire album side, the way the artist intended it to be heard. 

—Gary Reynolds, owner
Vinyl
We are ALL VINYL, ALL THE TIME. Playing exclusively album-sides at a time. Revolver's massive vinyl library covers wide a spectrum of music—from 60's & 70's Rock, Soul, Early Country, Prog Rock, New Wave, Post Punk, Psych, Brit Pop, Shoe Gaze and everything in between.
Booze
Get the night started with your favorite Classic Cocktail. Local beer and cider on tap along with a great assortment of bottles and cans. Check out weekly specials and don't forget happy hour from 4-6 for sweet deals on beer, drafts, well drinks, house cocktails or a beer and a shot combo!
Capitol Hill
1514 East Olive Way
Seattle, WA 98122

Hours
Monday - Sunday:
5:00 pm - 10:00 pm